Obavijesti
MJESEC KNJIGE
24.10.2019. u 15:17
Objavljeno:
Martina Petrinović 24.10.2019. u 15:17
Mjesec knjige u Društvu povjesničara umjetnosti Hrvatske
Prigodna prodaja izdanja DPUH-a
15. listopada – 15. studenoga 2019.
DPUH, Preradovićeva 44, radnim danom od 10 do 13 sati
Knjige se mogu kupiti gotovinom u prostorijama udruge u Preradovićevoj 44 ili uplatom na račun DPUH-a.
Popust vrijedi samo u navedene dane. Troškovi poštarine dodatno se naplaćuju.
MEĐUNARODNO GOSTOVANJE
21.10.2019. u 13:00
Objavljeno:
Martina Petrinović 21.10.2019. u 13:00
Uređeno:
Martina Petrinović 21.10.2019. u 13:15
Predavanje predstavlja usporedbe i razlike vrijednosti ar­hitektonske baštine u Europi i Americi u 19. i 20. stoljeću. Ideja za izlaganje proizašla je iz teze koju je Georg Dehio, otac konzerviranja u Njemačkoj predstavio u svom govoru 1905. godine u Strasbourgu pred njemačkim carem Vilimom II: "Anglosaksonska rasa je ta koja je stvorila najmanje umjetnosti: sad siromašnijim, ali duhom bogatijim narodi­ma iskazuje počast pljačkanjem koje otkad se pridružila i Amerika, predstavlja veliku opasnost za umjetničku bašti­nu povijesne Europe." Iako se danas ovakav jezik o naciji i rasi smatra neprimjerenim, u izlaganju se nesumnjivo istražuje tvrdnja o "geokulturnim" razlikama u vrednovanju baštine između anglofilskog ili anglosaksonskog pogleda na svijet te onog "kontinentalne Europe" (kako god je to definirano).
Miles Glendinning predaje konzerviranje arhitekture na Sveučilištu u Edinburghu i ravnatelj je Škotskog centra za konzervatorske studije (Scottish Centre for Conservation Studies). Autor je velikog broja tekstova o modernoj i suvremenoj arhitekturi i stanovanju. Aktivno je uključen u rad međunarodne organizacije za zaštitu moderne arhitekture DOCOMOMO i pokretač je njezinog međunarodnog od­bora za urbanizam i krajobraz. Neke od njegovih knjiga su nagrađivana Tower Block (koautor Stefan Muthesius), te Modern Architect o radu Sir Roberta Matthewa, kao i knjiga o međunarodnoj povijesti zaštite arhitekture The Conservation Movement – a History of Architectural Preser­vation (2013., Routledge). U sklopu projekata trenutačno se bavi poviješću kolektivnog stanovanja u svijetu, osobito u Hong Kongu. Rezultate istraživanja ovog globalnog feno­mena objavit će u monografiji 2020. godine (Bloomsbury Academic Press), a o stanovanju u Hong Kongu u knjizi koja izlazi 2021. godine (Routledge).
ZAJEDNIČKO STANOVANJE MODERNIZMA
ČETVRTAK, 24. LISTOPADA 2019. U 18:30 DRUŠTVO ARHITEKATA ZAGREB, TRG BANA JOSIPA JELAČIĆA 3/1
Fokus predavanja su primjeri modernističkog kolektivnog stanovanja nastajali diljem svijeta od sredine 20. stoljeća. Projekti su građeni na temelju raznih državnih potpora te su pod okriljem široko postavljenih granica arhitekture i ur­banizma u razdoblju modernizma koristili najraznovrsnija rješenja za stambenu arhitekturu. Uz pregled kolektivnog stanovanja kao globalnog fenomena prisutnog tijekom više od jednog stoljeća širom svijeta, posebno u Europi, Americi i Aziji, u predavanju se postavlja pitanje o razlo­zima njihove gradnje i dokumentiraju se nastali ambijenti. U kratkom pregledu se ističe da kolektivno stanovanje nije samo arhitektonski stil već, s puno aspekata i na više razina, kulturni i politički pokret i to ne samo u različitim suodnosima između međunarodnih i lokalnih obilježja. Usporedno s povijesnim prikazom, predavanje se dotiče ponekad vrlo problematičnih izazova s kojima se susreće baština i konzerviranje različitih faza kolektivnog stano­vanja diljem svijeta.
Predavanja su na engleskom jeziku.
Dani europske baštine 2019. - radionica
10.10.2019. u 15:25
Objavljeno:
Martina Petrinović 10.10.2019. u 15:25
U petak, 11. listopada 2019. povjesničarka umjetnosti Jelena Kovačić održat će radionicu pod nazivom Likovna umjetnost i dramski odgoj.
Radionica je namijenjena učiteljima likovne kulture, nastavnicima likovne umjetnosti, studentima nastavničkog usmjerenja povijesti umjetnosti, učiteljima razredne nastave, studentima razredne nastave te svima koji bi voljeli više naučiti o spoju likovne umjetnosti i dramskoga odgoja.
Molimo zainteresirane da svoj dolazak najave mailom na dpuh@inet.hr zbog pripreme materijala.
Sudionicima će se predstaviti dramsko-pedagoški alati (dramske tehnike i metode) primjenjivi u različitim edukativno-odgojnim situacijama te njihov spoj s likovnom umjetnošću. Ujedno, učiteljima Likovne kulture i nastavnicima Likovne umjetnosti bit će predstavljene mogućnosti uključivanja dramskoga izražavanja u nastavu njihovih predmeta na primjeru dramskih (metodičko-didaktičkih) vježbi primjenjivih u različitim nastavnim sadržajima i situacijama.
Jelena Kovačić, povjesničarka umjetnosti. Opću gimnaziju završila je u Đurđevcu, glazbenu školu u Križevcima, diplomirala je na Filozofskom fakultetu u Zagrebu i stekla zvanje magistre edukacije hrvatskoga jezika i književnosti te povijesti umjetnosti. Pohađa Poslijediplomski specijalistički studij Dramske pedagogije na Učiteljskom fakultetu. Od 2018. godine radi u Teatru Tirena – koordinira dramski studio, glumi u predstavi, vodi dramske grupe za djecu i mlade te je honorarni suradnik u Kreativnom centru Košnica.
Dani europske baštine 2019.
25.9.2019. u 11:59
Objavljeno:
Martina Petrinović 25.9.2019. u 11:59
Međunarodna radionica
25.9.2019. u 11:50
Objavljeno:
Martina Petrinović 25.9.2019. u 11:50
Uređeno:
Martina Petrinović 25.9.2019. u 12:31
STRUČNO PUTOVANJE
11.9.2019. u 13:39
Objavljeno:
Martina Petrinović 11.9.2019. u 13:39
Uređeno:
Martina Petrinović 11.9.2019. u 13:43
DAN SENE SEKULIĆ GVOZDANOVIĆ
STRUČNO PUTOVANJE
Kutina – srce Moslavine
subota, 28. rujna 2019.
9:00polazak iz Zagreba (parkiralište iza Cibone)
10:15 dolazak u Kutinu. Stanka za kavu. Obilazak središta grada (Aušovo)
11:00 šetnja Crkvenom ulicom ("Moslavački tremovi" – drvene kuće) do župne crkve sv. Marije Snežne. Obilazak crkve
12:30 Gradište Turski stol
13.00 posjet Galeriji i Muzeju Moslavine
14:00 – 16.00 Ručak (cijena: 50 kn)
16:00 Polazak za Zagreb. Moguće kratko zaustavljanje u Popovači
18:00 Dolazak u Zagreb
Stručno vodstvo: Danko Dujmović i Vladimir P. Goss
Cijena prijevoza (cijena ručka nije uključena): 100 kn za članove, 120 kn za ostale i 50 kn za studente povijesti umjetnosti.
Prijave i uplate do 23. rujna 2019. na dpuh@inet.hr ili 01 48 12 920.
CALL FOR PAPERS
5.9.2019. u 13:31
Objavljeno:
Martina Petrinović 5.9.2019. u 13:31
Uređeno:
Martina Petrinović 5.9.2019. u 13:42
35th CIHA World Congress
MOTION: Migrations
São Paulo
September 13-18, 2020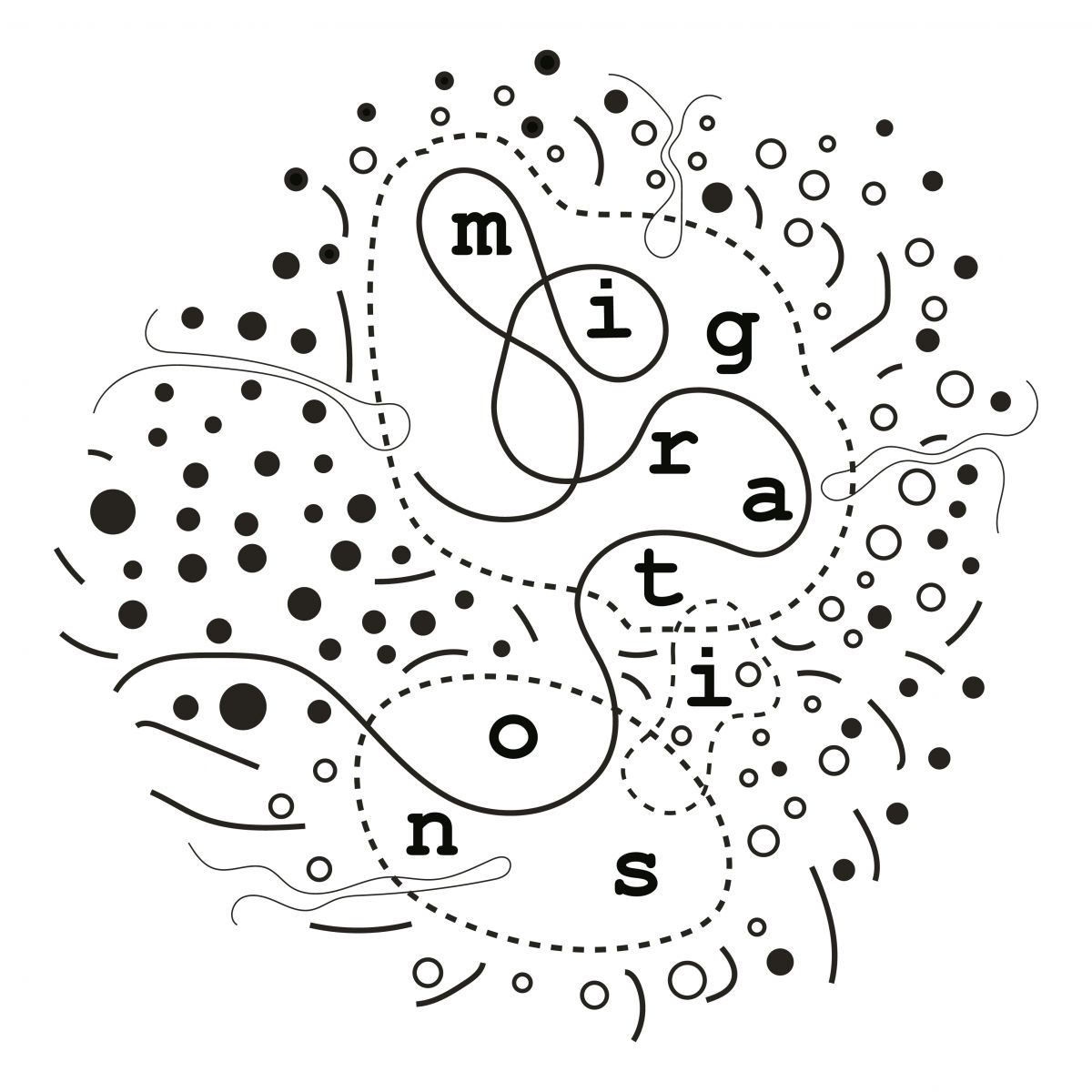 Since the first manifestations of its genre, art historical texts try to understand the artistic processes of creativity as a process of migration; inventions are understood as mobile processes. The development of the figure of an artist or of a style can be seen as a complex process of migrating individuals or concepts. Migration has also been understood through its historical, political and socio-economic aspects. In addition to this, it has been a fundamental aspect of the human experience since the beginning of the Modern Age, i.e., since the times of the circumnavigation of the world, which provoked displacements of large population groups across all the continents. Even before the creation of art history as a scholarly discipline in the 19th century, art and culture have been construed through the exchange of objects, concepts and practices among a variety of territories and societies around the globe, not only between Europe and their colonies and vice versa, but also between Africa and the Arabian Peninsula or India, or Asia and the Americas. European mass emigration to the Americas, that started in the 19th century and continued throughout the 20th century as a forced migration related to the two World Wars and the many other violent conflicts around the globe, reaches an unprecedented level in the 21st century, when humankind faces new challenges brought about by different forms of transit of peoples, ideas and images.
It is precisely through its establishment as a scholarly practice during the neocolonial era, and after its own self-reflection that art history has started revising its methods and theories in regard to such a phenomenon, while attempting to articulate new ways to describe and analyze its complexity by reaching out into a transdisciplinary practice. Art historical discourses had declared within the formation of post-colonial critique the opening of the discipline towards a global outreach: a World Art History, which is distinctive from a universal art history, where the discipline is redefined in the plural form (world art histories), to encompass the diversity of cultural processes of the visual arts. These processes however are complex, especially when they involve images. As W.J.T. Mitchell points out in his article on Migrating images, it implies not only movement but "contradiction, difficulty, friction and opposition." (Image Science, 2015, p. 65)
The forthcoming CIHA conference aims to describe, to reflect upon and to analyze those different forms of migrations in a concrete, historiographical and theoretical way. Contemporary challenges can help us to define our epistemological questions, as well as historical foundation can deepen and widen the perspectives for our knowledge. Migration can mean a movement of peoples, objects and ideas (or concepts). How travelling artifacts can challenge cultural patterns? Migrated objects could be creative, for example, in establishing different cultural codes in collections – from the Wunderkammer to contemporary artist's networks; or they could be threatening within the cultural encounters – from apotropaic figures to iconoclastic manifestations, since the Byzantine iconoclasm to the recent destructions of the Bamiyan Buddhas or other objects declared as "world heritage". Does it make a difference whether such concepts, peoples and objects are forced to emigrate, or do it by free will? Concerning the object, how should we deal with the question of repatriation? How are art historical practices to deal with migrations across time? How does the latter help us to deal with the notion of anachronism? How productive and/or creative can it be when considering artistic practices and cultural exchanges? How, for instance, were pre-modern artifacts integrated in Renaissance architecture and their related concepts?
Migrations also shaped different cultural and therefore art historical so-called identities. In which way "Italian", "German" art was created? But also, how "American" (meaning here the United States), "Latin American" concepts were built on ideas of migration, or ideas of "Négritude" or "Méditerranée"? How are such national, regional or continental identities, conceived in a very specific historical moment, still used today? If they continue to emerge, what are they being used for, in a world that tends to become more and more globalized? What are the consequences of migrations of images and objects between different institutions, for example private and public, between countries or different cultural zones? How aesthetic concepts of Buddhism or Hinduism transformed the creative processes in other Asian regions? The influence of commercial routes for the migration of people, objects and ideas like the transpacific economy or the silk route?
Especially for the contemporaneity, but not exclusively, migrations between the so called 'real' and the 'virtual' reached such a level of complexity that it requires transdisciplinary approaches not only within the humanities, but also exchanges with other disciplines of the 'exact sciences': How can network theories help us to understand global artistic movements, how social media shape 'reality'; and how digital archives can help to preserve fragile documents and objects, but also how these new types of archives are threatened by other technological and cultural challenges? And what are the theoretical and methodological consequences?
As Mieke Bal has explained in her Rough Guide of travelling concepts, art history, within the humanities, belongs to culture, but does not constitute it. Such critique will also be adopted here. The qualifier 'culture' indicates precisely that migrations of objects, persons and concepts should be analyzed in view of their existence in culture. And "They are not seen as isolated jewels, but as things always-already engaged as interlocutors, within the larger culture from which they are emerged" – and for our proposal from where or to where they are migrated.
If the last decade has seen an expansion of art history regarding the range of objects to be encompassed within the field, we still have to expand the discipline in terms of methodological and theoretical discussions. Western art historians – whatever this means, and this is a main issue to discuss - still see art historical theory as their domain, and rarely are open to theoretical and methodological debates running outside the mainstream of the discipline. The present Congress aims at changing this situation. The challenge of doing art history outside such an idea of "Western tradition" also places the effort of finding new ways to approach the field, and scholars sitting outside the main stream of art historical tradition are likely to have important contributions to give. What are the differences of art historical practices across the globe? How the discipline builds its practices in such different contexts? In which cases would it be more inclined to borrow new methods from sociology, anthropology and history, or to go to the fields of philosophy, aesthetics, philology and so forth? How do we "animate" objects in different contexts? How do they "react" to the different settings of art historical thinking? In this new perspective, migrations are of utmost importance to consider, for we cannot go on working with objects, concepts and peoples disconnected of their contexts. For us to be able to understand the world, as it has been shaped necessarily by the experience of dislocation and movement, it is vital to deal with these different layers of the making of art. This congress, specifically in its Brazilian counterpart, intentionally wants to avoid a whole range of "post-colonial" approaches, which are generally considered adequate for a conference held outside Europe and the U.S. The idea is to reinforce central discussions that concern the field as a whole to a relatively new but lively center of art historical practice, such as Latin America.
Last but not least, the congress proposes to explore the concept of migration in art historical practice. In the contemporary scenario, the concept of migration acquires new meanings and can be seen as a disturbing element within the social network, in general, and in art in particular. Migrations produce unpredictable movement and resistance, disorganizing special and temporal coordinates. Migrations create what art historian Inge Boer described as "uncertain terrains", in which frontier lines are transformed in imprecisely defined zones of encounters where multiple special references and multiple temporalities are obliged to coexist. Mieke Bal considers these spaces as offering resistance over the "technical control" that dominates social structures today. In her understanding, it creates a space in which it is possible to experiment the tensions and conflict natural to life in society. In art, these experiences become visible and tangible. In other words, could the concept of Migration, seen as a disturbing element within contemporary society, become operative within the field of art history?
The 35th CIHA World Congress will be held within a collaboration with Italy, which will host the first part of the congress in 2019 in Florence. To migrate between the two continents throughout the extent of this joint conference, in two successive moments in Italy and Brazil, may also help us to grasp some of the metamorphosis that ideas, peoples and concepts suffer throughout their dislocation in space. We are sure that each researcher taking part in the conference will enter the discussion from their particular point of view and experience, so that we can expect a very lively, complex and challenging debate.
http://www.ciha.org/content/são-paulo-2020-motion-migrations-call-papers-open-now
OBAVIJEST O SMRTI
3.9.2019. u 14:21
Objavljeno:
Martina Petrinović 3.9.2019. u 14:21
Napustio nas je dragi kolega Vladimir Ukrainčik (1934.-2019.)
Ispraćaj je u četvrtak, 5. rujna 2019. u 12:30 na groblju Mirogoj.
POZIV // CALL FOR PAPERS
23.7.2019. u 15:00
Objavljeno:
Martina Petrinović 23.7.2019. u 15:00
PERISTIL 62/2019
Zbornik radova za povijest umjetnosti
Pozivamo članove Društva povjesničara umjetnosti Hrvatske i kolege iz Hrvatske i inozemstva na predaju stručnih i znanstvenih tekstova za objavljivanje u 62. broju Peristila.
Društvo povjesničara umjetnosti Hrvatske redovito izdaje Peristil od 1954. godine. Peristil je znanstveni godišnjak u otvorenom pristupu u kojem se objavljuju recenzirani znanstveni i stručni radovi iz područja povijesti umjetnosti i srodnih društveno humanističkih znanosti.
Primaju se isključivo neobjavljeni tekstovi na hrvatskom ili nekom stranom jeziku.
Svi brojevi Peristila besplatno su dostupni u otvorenom pristupu na Portalu znanstvenih časopisa RH Hrčak https://hrcak.srce.hr/peristil.
Peristil je indeksiran u međunarodnim bazama ERIH i EBSCO te direktoriju časopisa u otvorenom pristupu DOAJ
Rok za predaju: 15. rujna 2019.
Upute autorima
Uredništvo prima isključivo neobjavljene rukopise.
Tekst treba imati do 16 kartica / 1 autorski arak/ i 10 slikovnih priloga i biti uređen prema uputama objavljenim na www.dpuh.hr.
Uredništvo osigurava najmanje dvije neovisne recenzije.
Autori neće biti upoznati s imenima recenzenata od strane uredništva, a i sami recenzenti moraju voditi računa o povjerljivosti i svojem pravu na anonimnost.
Konačnu odluku o kategorizaciji rada donosi Uredništvo uzimajući u obzir mišljenja recenzenata.
Uredništvo autora obavještava o provedenom postupku recenzije i eventualnim dopunama ili ispravcima koje je autor obvezan unijeti prije konačnog prihvaćanja priloga za objavljivanje.
Autor je obvezan postupiti prema primjedbama recenzenata i uredništva i završni tekst dostaviti u roku od 20 dana. Ako autor ne poštuje ovaj rok, članak se ne objavljuje.
Autori podmiruju troškove nabavljanja ilustracija, fotografija i arhitektonskih nacrta u fotoarhivima i drugim ustanovama.
Časopis autorima ne naplaćuje objavu radova.
Uredništvo časopisa Peristil:
http://www.dpuh.hr/index.php?show=page.php&idPage=127
PERISTIL 62/2019
Scholarly Journal of Art History
Submission deadline: 15 September 2019
Author guidelines
Peristil, scholarly journal of art history has been regularly published by The Croatian Society of Art Historians since 1954. Peristil is an open access annual scientific journal that contains peer reviewed articles in the field of art history and related social sciences and humanities.
Editorial board accepts only previously unpublished manuscripts.
Each accepted manuscript is subjected to at least two independent reviews provided by the editorial board. The peer-review process is confidential and identities of authors and reviewers are not released.
The editorial board makes final decision on article category taking into account the peer review suggestions.
Authors will get information about the peer review process and possible additions or corrections that should be made before the final acceptance of the manuscript.
Authors are required to follow the instructions of the reviewers and editorial board and submit the revised text within 20 days. In case the authors fail to submit the text in this period, the text will not be published.
Authors will cover all copyright expenses in archives and other institutions in order to publish illustrations, photographs and architectural drawings.
Authors are asked to adjust their texts according to the technical instructions published on www.dpuh.hr.
Journal does not charge article-processing.
Peristil editorial board:
NATJEČAJ ZA KUSTOSA
2.7.2019. u 14:31
Objavljeno:
Martina Petrinović 2.7.2019. u 14:31
Uređeno:
Martina Petrinović 2.7.2019. u 14:37
Muzej likovnih umjetnosti u Osijeku raspisao je natječaj za radno mjesto kustosa na neodređeno vrijeme.
Kustos - 1 izvršitelj (m/i) na neodređeno vrijeme s punim radnim vremenom, uz probni rad od 6 mjeseci u Muzeju likovnih umjetnosti
Kandidati koji se prijavljuju na natječaj moraju ispunjavati opće uvjete propisane Zakonom o radu (Narodne novine br.93ll4,l27ll7), kao i sljedeće uvjete:
- završen diplomski sveučilišni studij ili integrirani preddiplomski i diplomski sveučilišni studij ili specijalistički diplomski stručni studij ili visoka stručna sprema sukladno propisima koji su bili na snazi prije stupanja na snagu Zakona o znanstvenoj djelatnosti i visokom obrazovanju: Filozofski fakultet - Odsjek za povijest umjetnosti
- položen stručni ispit za zvanje kustos,
- poznavanje rada na osobnom računalu,
- poznavanje jednog stranog jezika.